October 20th, 2015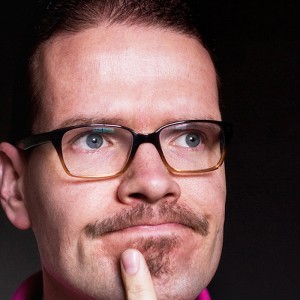 WHEN DENTISTS SEE emerging wisdom teeth are going to cause dental problems, wisdom tooth removal is likely in the cards.
Wisdom teeth–also known as the third molars–received their nickname because they emerge during young adulthood, when a person has a little more wisdom. But why do we wait until the late teenage years to address the issue? In fact, if wisdom teeth so often cause complications, why has nature given them to us at all?
Wisdom Teeth Have Ancient Roots
The most widely accepted theory behind wisdom teeth suggests we look to our ancestors in the distant past for answers. Early humans had a much different diet than we do today: roots, raw meat, tough plants—foods that would have required a lot of grinding. Big, wide molars were the perfect teeth for the job, and that third set of molars would have helped them immensely! They also had larger jaws to accommodate these extra teeth.
Today, we have smaller jaws and eat much softer foods, but our genes still produce third molars! When they don't have enough room to emerge properly, wisdom teeth can begin erupting at angles of 45 degrees or more—even horizontally! When teeth grow where there isn't space for them, they cause a lot of problems.
https://www.youtube.com/watch?v=0wbwz9hG6Ac?rel=0
When Is Removal The Right Decision?
Wisdom teeth emerging at bad angles or crowding other teeth can damage oral health. They might not even emerge at all, becoming impacted below the gum surface. In either case, they can cause constant pain and infection, weaken bone structure, and create cysts around the unerupted molars.
You might ask why wisdom teeth aren't addressed in early childhood. It's because they actually don't begin forming until around age 10! All teeth (adult teeth included) begin forming in the jaws during fetal development—except for wisdom teeth.
We Treat Each Wisdom Teeth Case Individually
There are the lucky few that have no problems with their wisdom teeth. It is possible for them to emerge at the right angle, with enough space, and not have to be removed.
Each case is unique, and by getting to know your unique dental profile, we will prescribe the best dental health solution—without any unnecessary treatment. From diagnosis to wisdom teeth removal recovery, we'll be there every step of the way to provide the best in advice and care.
Thank you for choosing us for your family's orthodontic care. We treasure the trust you place in our practice!
Image by Flickr user Celestine Chua used under Creative Commons Attribution-ShareAlike 4.0 license. Image cropped and modified from original.